Educational Articles
BD Loops Debunks Industry Myth – High Voltage Lines and Loops
Myth: Keep electrical lines 3' away from loops.

Truth: 60 cps (cycle per second) Electrical lines do not interfere with inductance loops.
There are a lot of myths surrounding loops and power lines in our industry. To shed some light on this common question we located an overhead 60 cps (cycles per second) 66,000 volt transmission line that terminated into an underground feed at a traffic intersection (see pictures: 1 & 2 above).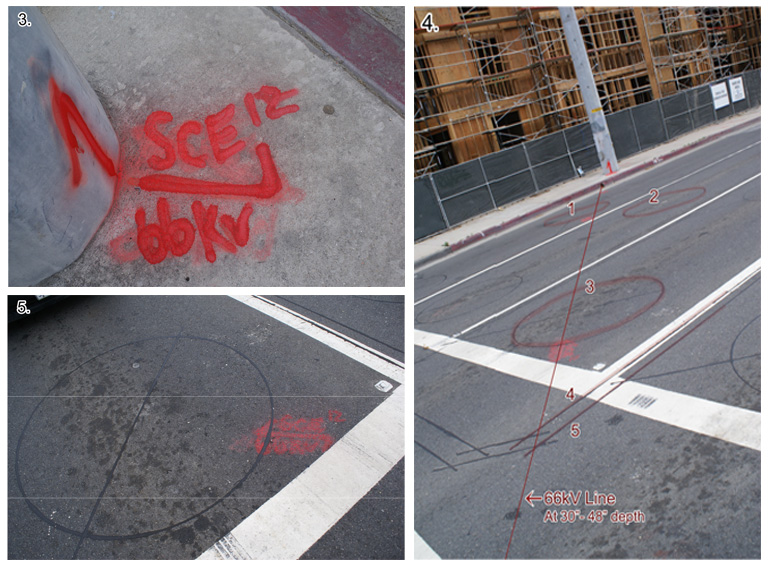 Because of nearby construction the underground feed line is clearly marked with red spray paint. This line travels right below 5 traffic loops (see pictures: 3, 4, & 5 above) at a depth of less than 4ft. The feed lines carry up to 120 million watts without any interference with the 5 loops.

Typical underground electrical feed line for small businesses and residential properties will be under 300k watts or less than 1% of the above example.

The reason why power lines do not interfere with inductance loops is the electrical current is 60 cps where a typical detector is in the range of 20k to 120k cps.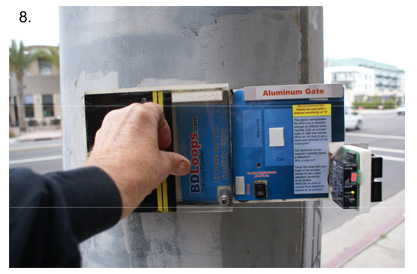 We even took an operational table top loop display system and held it up to within inches of this 120
million watt feed without any interference (see picture 8 above).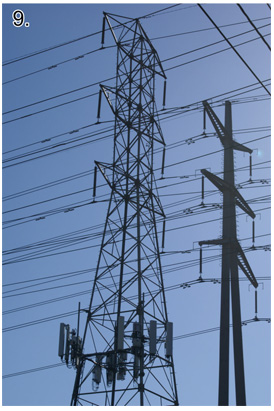 To further prove the concept see picture 9, where 220,000 volt electrical transmission lines are sharing the same tower support with a cell phone (700MHz-1900MHz frequency band) tower. This is because the frequencies are so different and don't cause interference. They are outside the range of harmonic distortion.

This myth about power lines and loops is especially frustrating, because it makes the installer's job needlessly difficult. BD Loops knows that this myth is affecting many installers because "How can I install loops near power lines?" is one of the most common tech support question we are asked.

If you would like to read more about electrical lines and loops click here.
The Loop Experts!
BD Loops was founded in 2001. Their preformed loops and accessories are designed with the installer in mind. BD Loops offers a complete loop system solution including preformed direct burial loops, preformed saw-cut loops, loop sealant, blades, testing devices, and installation tools. BD Loops has a reputation for reliability and ease of installation. They pride themselves on the quality of their products and their commitment to providing excellent customer service and support. BD Loops preformed loops are made in the USA at their facility in Placentia, CA.